The latest bathroom trends show that there is more focus on making the bathrooms a space relaxation and rejuvenating. Therefore, everything is that improves the functionality and aesthetics has a high priority. The bathroom taps may be in your mind when it comes to improving both. These are such a small part of overall bathroom fittings and fixtures that these are often ignored. However, it can be a big mistake. Because, although relatively small, these can play an important role in both functionality and aesthetics. Whether sink taps, bathtub fillers or shower mixers, each of them is important not only for making it possible to get the desired water temperature with perfect mixing but making them alluring and beautiful to look at.
There are various types of bathrooms taps available in the market. You should know, what these important considerations are to choose the best.
Bathroom Taps – Why You Should Care.
We already discussed a bit the importance of choosing the right bathroom taps. Like everything else, faucets have also gone through a lot of innovation. The modern taps are not only easy to use, durable but also aesthetically pleasing as well. What most homeowners don't realize is that Whether it's a sink tap or bathtub fillers, it can easily become a centre of attention. With a wrong choice, it has a huge impact on overall looks. Therefore, it is a matter of make or break in most cases.
Things To Focus While Choosing Bathroom Taps.
There are the following things that should be your highest priority while choosing the bathroom taps.
The pressure of the Water: Your choice of faucets should be according to the water pressure in the pipes and fittings. Therefore, it is important to know about it before getting any further. Making the wrong choice may result in a lot of problems because there is a kind of faucets available in the market that only works for the pressure it is designed. So, in case your water pressure is less or low, then it is highly unlikely that you will ever have a good water supply. Standard pressure is usually 0.1 and 0.3 bar suitable for most taps.
The number of Tap Holes: Another important thing while picking a tap is the number of tap holes. Whether it's a new bathroom or you want a replacement. It will decide the type you choose. For example, your sink comes with a single hole; a mixer tap will be the best fit for it. In another case, you have two holes taps available then the ultimate choice will be pillar taps. You can choose a deck mount style in some cases as well. There are also sink or bathtubs available that come without any tap holes. In such cases, your plumber may drill them up for you. It gives you the independence of choosing any taps you want.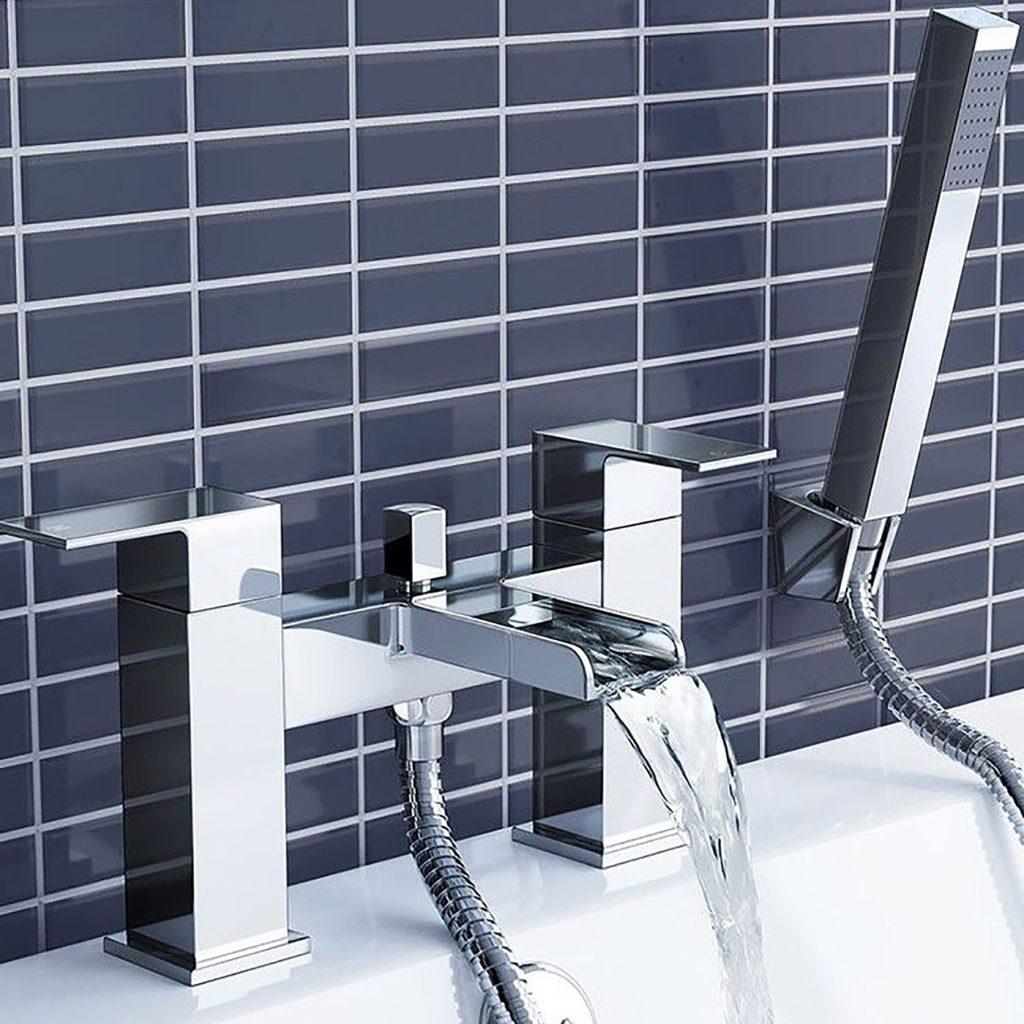 Difference Between Bathtub and Sink Bathroom Taps?
The bathtub mixers and sink taps are different from each other. In most cases, you can get these in a bundle where the same style for the sink and bath taps comes together. However, if you want them separately, you must make sure that these have the same type, the size, and most importantly, you are not getting a bathtub mixer for your sink or vice versa. That means you will need only the specific type as per your requirements.
Final Thoughts about Bathroom Taps
Whenever you plan for the bathroom taps, it is important to ensure that you opt for the right bathroom taps. Before choosing the one, you should first check the water pressure, as well as the number of holes available. In addition, that ensures the right size and style of specific fixtures like a bathtub or a sink. You must also ensure that it perfectly complements your overall aesthetics and theme of the bathroom. You can check the latest taps from various ranges like Premier, Kartell, and Hudson Reed at Royal Bathrooms online store in the UK.